Parrot Wizard FAQ
Frequently Asked Questions About Parrots and Parakeets
Is a parrot a good pet?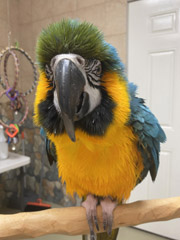 Whether or not a parrot makes a good pet depends. It really depends on what you are looking for in a pet. If you are looking for a pet that you can get your hands on, is friendly with kids, is easy to take care of, inexpensive, and simple, a parrot definitely is not it! Honestly. I want to save you the dissappointment getting a parrot from a "pet store" and then discovering that it is hardly a pet.

Parrots are highly intelligent and have potential that can be developed into becoming a great pet. However, nobody can do this for you. It is a relationship that you have to work for. The satisfaction of befriending a wild bird that is not naturally inclined to be your pet is more what parrot keeping is all about. Parrots do make a good pet when you appreciate a flying animal, want a challenge to work on, are ready for the high level of noise, expenses, mess, and effort that will be required. Parrots have incredible qualities that make them unlike any other pet. If you are willing to exercise those potentials, you can discover what an amazing pet a parrot can be. Learn more what parrots are like throughout this site.


What do I need if I just got a parrot? Getting a new parrot is both exciting and challenging. To make it easier for you and to help you get the things you need most to get started, here is a page with essentials for a new parrot.


Do all parrots talk?
Often the number one thing associated with parrots is talking, however, not all parrots talk. Many do, but not all. Learn how to choose a parrot for better talking potential and how to teach your parrot to talk with the help of these videos:

Getting a Parrot that Talks
3 Tips on Getting Your Parrot to Talk


Why do parrots bite?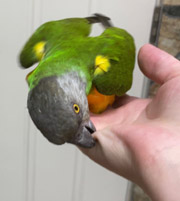 There are many reasons why parrots bite. The most common reason why parrots bite is out of fear. Parrots are prey animals so they bite out of self defense. Usually their main way to avoid danger is to fly away. However, if their wings are clipped or when cornered (such as hands approaching in the cage) they will revert to biting. There are other reasons parrots bite. All of those reasons and solutions to them are explained in great detail in Chapter 8 of The Parrot Wizard's Guide to Well-Behaved Parrots




How can I train my parrot?
Checkout the free articles, videos, and my book for all the information you need on parrot training.


What treat do you give your parrot?
This is a question I get all the time. People think I have some magic treats that make parrots obey my every whim. If only it were that easy! In reality, "treats" are more of a concept than a specific food item. Treats will vary between parrot species and even between individual birds. Also, treats are relative to everything else you feed your parrot. When someone feeds their parrot a seed mix in the cage all the time, it is difficult to find a treat the parrot likes better than what it already gets all the time. However, when you focus on feeding your parrot a healthy diet, "junk food" makes for better treats.

It is not just the "treats" that make my parrot training so effective. It is a combination of sleep, routine, schedule, healthy feeding, repetition, and so much more. You can learn my complete approach to parrot keeping that will make your parrot happy, healthy, and a good student from my book The Parrot Wizard's Guide to Well-Behaved Parrots. A Training Perch Kit also makes parrot training so much more effective.


What is the difference between a parrot and a parakeet
Parakeets are a subset of parrots. Parakeets encompass all small long-tailed parrots. The best known parakeet is the budgie. However, there are many other parakeets including ringneck, conure, cockatiel, quaker, and others.


What is better a parrot or a parakeet?
That really depends! It depends on your budget, space, and interests. Generally speaking, parakeets tend to be smaller, less expensive, and higher paced than parrots. Parakeets are less likely to talk, but they are great at training. Bigger parrots are a bit slower paced and often more intelligent. However, this does not necessarily mean they are easier. Here is a video about small vs large parrots.


How can I stop my parrot from biting?
Parrots often do not turn out quite how you picture them. They are not domesticated and unfortunately are not ready to go pets. It takes a greater level of understanding and effort to be able to befriend a parrot than a cat or a dog. The quickest way to stop biting is to keep your hands to yourself. Stop trying to touch or pick up the parrot and over 90% of the biting problem will be solved on the spot. Once the parrot is no longer biting, use positive reinforcement to teach the parrot to cooperate and volunteer to step up. If the parrot chooses to be on your hand, it has little reason to bite. Learn more about parrot biting and solutions from the following resources:

Guaranteed Solution to Stop Parrot Biting
Learn how to teach cooperation through training




Where are you located?
Parrot Wizard is based in New York City.


Parrot Wizard, can you help me!?
Absolutely! My goal is to help you solve your parrot problems and develop a magical relationship with your bird. To help you accomplish this, I have free articles, hundreds of free videos, behavior improving parrot supplies, and my book. Most parrot problems can be resolved between following the methodology outlined in the book, articles, and videos combined with using some of the supplies such as a clicker & target stick and Parrot Training Perches. If you could not find a solution to your problem or would like more personalized coaching, you can apply for a private parrot training consultations here.



Parrot Wizard Store FAQ
What is the cost of shipping?
The price of shipping varies from item to item. Some items, such as Parrot Training Perch Kit, feature free shipping. Most items do add a shipping charge. The shipping charges can vary depending on what combination of items you purchase. Generally speaking, the more items you buy together, the better the shipping deal. Add items to cart and view your cart to see exactly what shipping charges will be charged for the selected combination.


What shipping method do you use?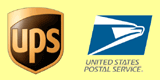 Parrot Wizard ships packages in the US via USPS and UPS. Generally speaking, USPS is used for smaller packages and UPS for large packages. Clickers, Books, DVDs, Harnesses, Perches, and single Toys tend to ship USPS. Combinations of items over a few pounds and bulky items such as Training Perches and Trees ship UPS.

Packages to Hawaii, Alaska, and Puerto Rico mostly ship USPS and may incur a surcharge. These are evaluated on a case by case basis. International orders to Canada and worldwide ships USPS and are usually delivered by the local postal service in that country.


When will I get my order?
Most orders ship within 2 business days. Orders for a lot of items can sometimes take a few days longer. Bulky items such as trees can also take a few days longer as well. Custom perches can take up to 3 weeks to produce and the entire order will ship once they are ready. That said, we strive to ship most orders by the next business day!

How long it will take to receive your order will primarily depend on shipping time. Parrot Wizard ships from NYC so shipping duration is roughly proportionate to distance from NYC. Most orders to the northeast take 2-3 days, southeast 3-4 days, 5-7 days to the west coast. Check your tracking for a more accurate estimate.

Shipping duration for orders outside the US is unpredictable. It varies by country and depends on the processing time at the customs office.


Will I receive a tracking number
Yes. You should receive an email from Paypal with a tracking number once your order is packed to ship. If you do not receive this email within a few days, be sure to check your spam/junk email. If you still have not located the email, please contact us.


Do you ship outside the US?
Yes! Parrot Wizard ships worldwide with some exceptions. For international orders, any country outside the US, add all items you want to cart and select "Orders to any country besides USA" at checkout. Please allow a few days to calculate a shipping quote as shipping costs are different to each country. You will receive an email with a Paypal invoice with your items and shipping cost. You should be able to view this in your preferred langauge and currency through Paypal. If you wish to purchase, complete payment through Paypal. If you do no longer wish to purchase, just ignore the invoice and you will not be charged. Shipping is included in the final price. Local taxes, duties, VAT, or tariffs by your country are not included if they apply. Check with your customs office if or how much tax you should expect to be charged.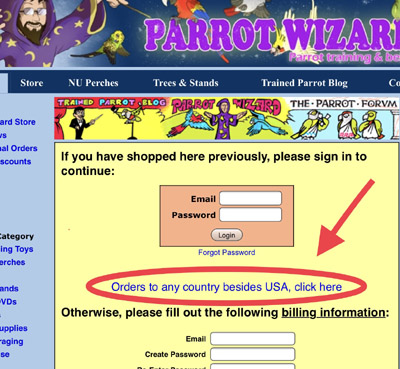 Do you have any discounts?
You can find current discounts, sales, and promotions here.

Get free shipping and save 10% on the rest of your order when you purchase a Parrot Training Perch Kit.



This page provides brief answers to some of the most frequently asked questions. For more in depth information, please refer to The Parrot Wizard's Guide to Well-Behaved Parrots, Articles, and Videos.